The tyrants are a lazy lot. Mostly the sleep the day away. But for a few minutes each day they go crazy, running around at top speed and wrestling each other about.
The tyrants wrestling is an interesting sight.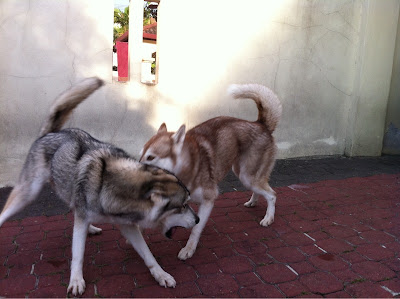 Grrrr
Vampire bite!
Rawlr
Don't worry, the wrestling is nowhere near as violent as it looks. In fact, they're playing only a few feet away from the 20-month toddler.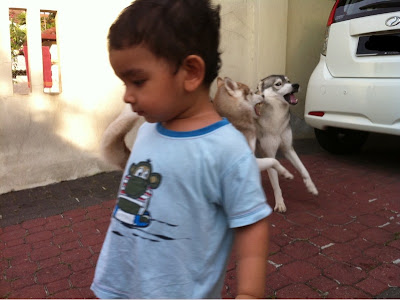 Garrrhhhh
- Posted using BlogPress from my iPhone